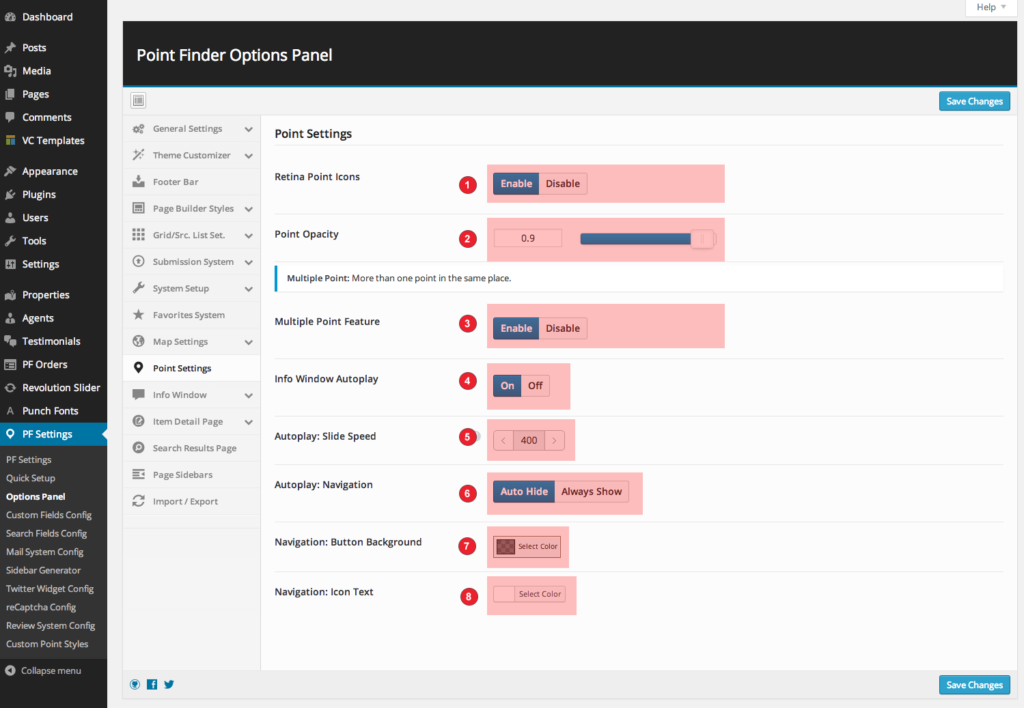 Enables/disables Retina point feature. When this feature is enabled, the point image that you are to upload should be 2x larger if you are using custom image as point.
Opacity for map point.(Only for predefined icons.)
You can enable/disable more than one point feature from this section.
If it is multiple point, should the slide automatically start?
Slide speed for Multiple Point Slider.
Slide navigation.
Nav. button background color.
Nav. button color.